Southeast Asia is a group of diverse countries between the Indian Ocean and the Pacific Ocean, featuring indigenous cultures influenced by Indian, Chinese and Western culture. It's not only a fascinating point for bagpackers but also boasts a varied range of exotic resorts and villas on tropical destinations surrounded by the lime karst cliffs and lush green forests where travelers can only experience the best of their bucket list. It's the best place for those who fantasize about getting to the places where their favorite movie stars made some of their careers most remarkable appearances like, Leonardo Decaprio made Maya Bay famous in his movie "The beach" , Benn stiller went full Rambo in "Tropic Thunder" and made Vietnaam famous.
As a traveler I have only been to few places of South East Asia and yet many to discover but although every country and city has something different to offer in South  East Asia , few commonalities they share which are amazing beaches, great landscape views, scooty ride on the bustling streets or through the lush green terrains, cheap logistics and  insanely humid weather yet perfect tropical climate to get yourself tanned and different foods on your platter but with the same human touch and adoration.  I am lucky to have been experienced with few of its staggering beauties and honestly I imbibed so freaking much from each place I traveled that it makes me go and give back my own nurture even to the same place that I may have been to hundred times. Honestly it's my favorite part of the world and I am still waiting for the day to cover it all and write a blog about my extravagant experience and that i might call patronizingly an "Achievement" 🙂
Before you head off to South East Asia I would like to give you few tips and tricks-
First, Don't over-plan. It's good to do your own homework before starting out somewhere but from my personal experiences I can say, plans will inevitably change once you get there. Yet make some plans but don't be obliged to it fully. The magic happens when you get to improvise and see a whole different dimension of it.
Which brings to the second point, you gotta relax on your trip. Yes true South East Asia trip takes a huge amount of tole on you because of the continuous hop on and off from destination to destination and you might never want to stop anywhere and always be on the surface of exploring something exciting. But still you need to relax and smartly play your card in various sectors  from haggling with a taxi driver for 10 minutes just to make sure you are not being ripped off to even shrugging off minor set backs with a sense of humor as it comes with the territory.
Thirdly, go local and indulge your tastebud with local street food instead of hamburger. Save the money on accommodation when you really don't need to stay in a fancy hotel or villa and you can manage your night stay in an average 30-40 dollars hotel. And trust me It can be quite a nice place if you are staying in Bangkok or KL.
Countries in a nutshell
So where do you wanna go? or should you go? Answer is eventually every where. If you are flying form  Europe or Amaerica, what most of the westerners do is they follow Banana Pancake Trail ( It was named after the typical breakfast that many guest houses serve to foreigners )  which is loosely defined route through Thailand-Laos-Vietnam and Cambodia . But this well trodden trail also developed various paths into Malaysia, Indonesia, Philippines and Myanmar. I have personally been to so far Thailand, Malaysia, Singapore and Indonesia so far but I will walk you through the glimpses of each country where you can set your own mindset and navigate your way through –
Thailand
Thailand is SouthEast Asia's gateway and Bangkok international airport is world's one of the busiest airports due to large number of international flight connections. You can find all sorts of elements for your fun and a pilgrimage of any sort whether be it adventure, shopping and partying – Thailand has everything to offer. With a massive focus on tourism and fly- and- flop holidays, Thailand seems just unstoppable.  It's one of my favorite places to visit once a year to hit the sun drenched beaches and enjoy the idyllic views of the tropics.
Laos
Laos might not offer thousands of different activities like Thailand and life here takes a slow pace but it's definitely going to to take on some different level of adventures steering through remote cities like Luang Prabang filled with Buddhist calm, Mekong river views and azure colored water falls like Kuang si Waterfall and Khone Phapheng fall.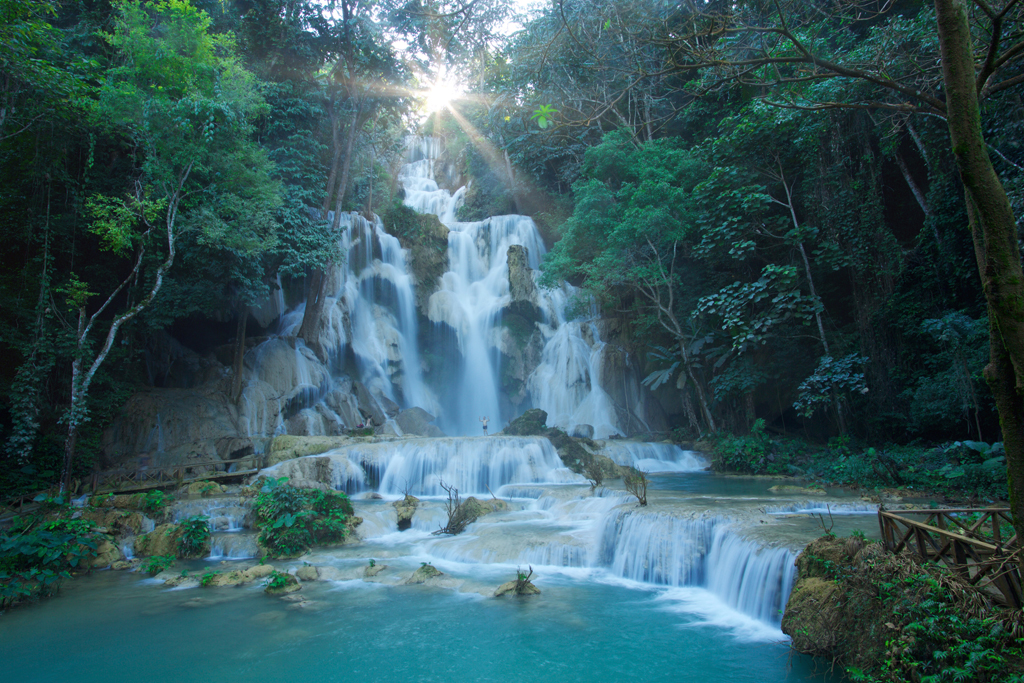 Vietnam
Vietnam is like a whole other world. Hanoi and Saigon (a.k.a. Ho Chi Minh City) are buzzing with seemingly infinite shoals of motorbikes, and the local food markets are dizzying beehives of activity. Bring your camera as the cities are amazing for street photography. The Mekong Delta in the south and the karst cliff islands of Ha Long Bay in the north are the most famous attractions, though they can also be rammed with tourists or subject to very standardised tours, which can take away from the experience somewhat. Vietnam also has mostly average beaches compared to neighbouring countries, and there's a bit of a scam and rip-off culture that can leave a bad taste if you're unlucky.
Well,  I guess I've made this sound a bit negative now, even though Vietnam is actually amazing! Sure, the main tourist sights in the Mekong and Ha Long Bay can be so-so and rather tour-group focused, but Vietnam also shows a totally different face when venturing out into the countryside, going on a homestay, or venturing into the local markets. A popular thing to do is to rent or buy motorbikes, as this lets you easily go to off-the-beaten-track places. Those who've done this come back inevitably with unique stories and often list Vietnam as their number one favourite.
Cambodia
Cambodia is the home of  one of the largest ancient temple complexes which are "Temples of Angkor Wat". Cambodia has some awesome tropical destinations, roughly unpatched but yet picturesque beauty.
Malaysia
Home of world's tallest twin towers . Petronas Tower dazzles the city's  sky line and a splendid visual treat to your eyes. Malaysia has some of the world's famous diving spots like Sipadan island and a paradise for scube divers filled with enchanting marine life. Kota Kinabalu caters an amazing treat to hikers due to being the highest mountain in South east Asia and also has some low key and stunningly beautiful beach destinations like Parenhetian island, Redang island and many more.
Singapore
Again one of my favorite cities in the whole world just because it's the safest and cleanest and despite having some strictly forbidden rules going on in Singapore and being one of the most expensive cities in the world in terms of living cost Singapore ha sits on its own pedestal. Its iconic landmark Marina Bay sands , boasts a stunning architectural creation on global map and makes it stand high and tall in city's skyline. It does make for a good layover on an Asia trip, as its airport is one of Asia's main hubs, and Singapore's modern comforts can be a refreshing change after you've spent some time roughing it in bug-riddled bamboo huts far away from civilisation. The food in Singapore is phenomenal and no visit is complete without going to one of its many hawker centers.
Indonesia
In a word "Incredible" !!! I fell in love with this country , its people, culture , beaches,lush forests, terrains and everything in between. One of my biggest dreams was so far of venturing into this country and just to smell the air through out my journey. I did it and nothing makes me happier when I still run over my Indonesia Holiday pictures. It's so big that is almost impossible to summarise. Bali is the main tourist destination in Indonesia and no doubt it's magical. But forge your path and you are bound to be rewarded. Lombok and Java have some of the most hidden gems and truly have the power to be the gem of all Asia. I have never seen such beautiful beaches which I witnessed in Lombok and honestly you can enjoy your own solitude just sitting on the crystal clear white sandy beaches discover your true self . Bali and the nearby Gili Islands are firmly on the Banana Pancake trail (and I recommend them), though the rest of Indonesia is much less discovered… with huge potential to find your own little stories.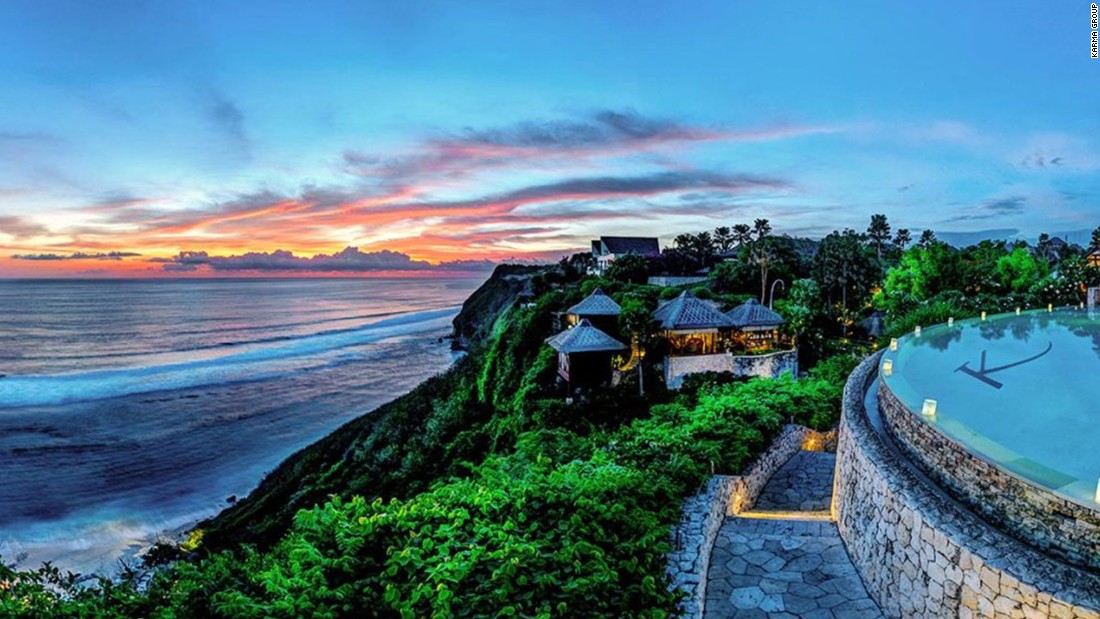 Philippines
Yet to discover and eagerly waiting for next year !! Philippines seems to be absolutely a gem of South East Asia and it is so beautiful in pictures and videos that I can not wait to get there.
For me, the Philippines has the perfect balance between adventure and ease of travel. You can go well off-the-beaten-track, but it also never feels like you're having to push very hard. It's not a common starting point for an Asia trip, but consider going here maybe after you've seen the mainland. It has some of the best beaches, reefs, and islands, as well as stunning rice terraces, amazing island hopping, lovely people, and an interesting mix of Asian and Spanish colonial influences.
MyanMar
It's a neophyte to the South east Asia's backpacker circuits. Go to Bagan at sunset (a complex of thousands of ancient temples) for some true pinch-me vistas. Burmese cuisine is hugely underrated and a foodie is going to have a good time.
Recommended Readings:
https://www.thrillist.com/travel/nation/the-best-countries-in-southeast-asia-to-visit-ranked